Apple Juice
Apple Juice is an e-liquid with apple juice flavors. The subtle taste of red apple makes apple juice, apple juice par excellence. Nothing like to accompany your breakfast of the weekend. It perfectly restores the effects of a real fresh apple juice, to try it is to adopt it.
Hurry up! Only
492
item(s) left in Stock!
Real time:
1
Visitor right now
myGeeko Ejuice - Apple Juice
Apple Juice is an e-liquid with apple juice flavors. He is quite sweet and not too strong.
Composed in 50VG / 50PG it offers an exceptional flavor rendering and an imposing hit.
The myGeeko e-liquid composition offers the perfect consistency for any kind of vape, so your favorite atomizer and drippers will unleash the incredible taste of apple juice in all its splendor.
Composition:
50% vegetable glycerine
50% propylene glycol
Food flavors
Nicotine
Vegetable glycerin & propylene glycol are the basic composition of myGeeko e-liquid, this mixture has the property of generating steam when it heats up in your atomizer. Food flavors are used to bring all the flavors to myGeeko secret recipes. In the myGeeko e-liquid we use 99.9% pure pharmaceutical liquid nicotine, the purity of the nicotine allows to promote a hit of quality (feeling of soft contraction in the throat during the passage of steam).
The flavors used meet the most stringent requirements of the food industry.
They contain no diacetyl, paraben or ambrox.
MyGeeko e-liquids are usable with all makes and models of e-cigarettes, cigars, electronic pipes and all personal vaporizers available on the market.
For safe storage, keep your myGeeko e-liquid away from light and preferably in a dry place at an ambient temperature of approximately 20 ° C.
Beginner:
What dose of nicotine should I choose for my e-liquid?
The dosage to choose depends on your cigarette consumption and your nicotine addiction.
12 mg for strong dependencies
6 mg for medium dependencies
3 mg for light addictions
0 mg if you have no addiction to nicotine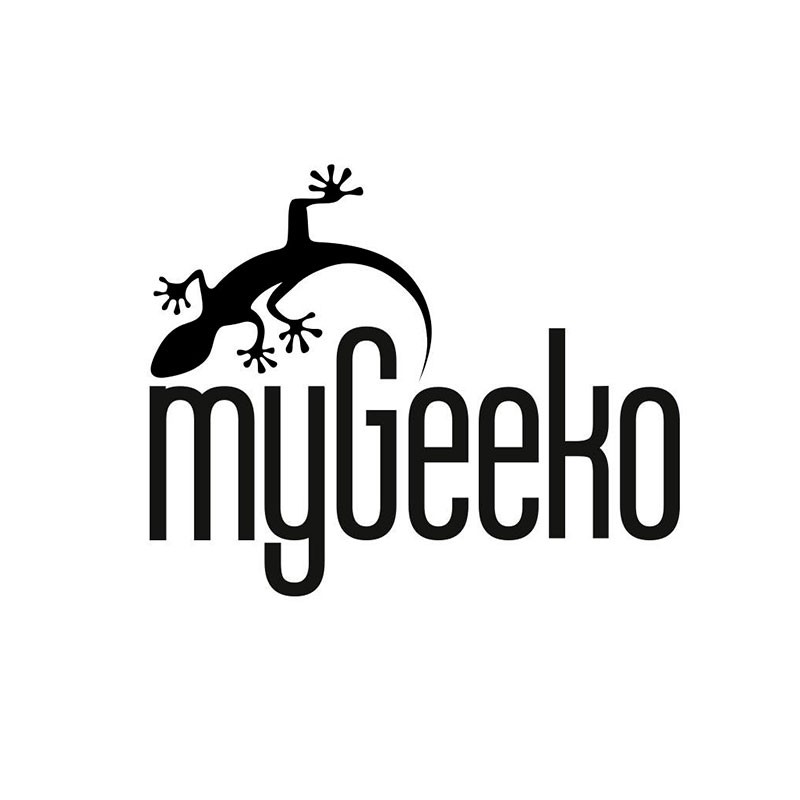 Data sheet
Vegetal Glycerine

50%

Nicotine

0 mg/ml, 5 mg/ml, 10 mg/ml, 15 mg/ml

Capacity

10 ml

Bottle

plastic

Plug

Childproof

Propylen Glycol

50%
Bon
Problème vite réglé
Petit problème de livraison mais l'équipe s'est bien occupée de ma commande merci à eux
Bon
Bon
Wow !
Il goûte vraiment le jus de pomme
Satisfait
Satisfait du produit
Rapide
Livraison super rapide et service au top
Très bon
Je recommande
Je le recommande fortement
Très bien
Bien
Bien
Très bon
Je ne savais pas par quoi commencer et celui ci avait l'air le plus classique, il est très bon
All day
J'ai enfin trouvè mon all day !
Bon
Bon
Bon
Bon liquide
Bon
J'ai essayé de le reproduire avec l'arôme Apple mais c'est pas pareil celui ci est vraiment bon
Mon préféré
J'en ai pris quelques un pour essayer et celui ci est mon préféré !
Je recommande
Je recommande
Classique
Liquide classique qui passe bien
Super service
Livraison rapide, produit conforme, rien a redire
Yes !
Je l'ai testé hier chez un ami, je commande direct !
Bien
Bien
Bon
Trop bon
Super
Super, j'adore !!
Bien
Bon
Très bon
Bon juice je recommande aussi !
Bon
Super service
Good !
Je le vape dans mon iSub B ça donne vraiment bien
Très bon
C'est mon premier juice on m'a coneillé de commencer avec ça et je suis pas déçu
Super !
Super jus je recommande !
Très bien
Un habituel depuis des années, ne m'a jamais déçu
Bien
Au top comme d'habitude
Très bon
Bon
Un vrai liquide premium
Je le recommande
Trop bon et aussi dispo en 50ml
Bon
Delicieux
Bien
Super !
Bon
bien
Trop bon
Classique
Top
Il porte bien son nom, un vrai jus de pomme !
Customers who bought this product also bought: