Americano 50 ml
€10.00 Cashback
Tax included
The Americano is an e-liquid with flavors-American blond tobacco, which will surprise you with these complex flavors, is perfectly dosed between aromas of blond tobacco US that exudes accents of grilled hazelnut and Ecuadorian cocoa. All this character does not remove the "hit" that remains very pronounced even in 3mg of nicotine. This e-liquid is perfect for all vapers looking for an "All Day" e-liquid that will accompany you during your coffee breaks.
Hurry up! Only
467
item(s) left in Stock!
Real time:
1
Visitor right now
myGeeko Ejuice - Americano
For all lovers of American blond tobacco, myGeeko to create the Americano, perfectly think between aromas of 100% US blond tobacco and Ecuadorian cocoa deliciously accompanied by grilled hazelnut, which gives this e-liquid all its authenticity, the "hit" natural is pleasant and well pronounced even in a reduced dosage of 3mg of nicotine, the sensation of hit in throat is present.
The composition of myGeeko e-liquid offers the perfect consistency for any type of vape, and your favorite atomizers and drippers will unleash the incredible taste of blond tobacco in all its splendor.
Composition:
50% vegetable glycerine
50% propylene glycol
Food flavors
Nicotine
Vegetable glycerin & propylene glycol are the basic composition of myGeeko e-liquid, this mixture has the property of generating steam when it heats up in your atomizer. Food flavors are used to bring all the flavors to myGeeko secret recipes. In the myGeeko e-liquid we use 99.9% pure pharmaceutical liquid nicotine, the purity of the nicotine allows to promote a hit of quality (feeling of soft contraction in the throat during the passage of steam).
The flavors used meet the most stringent requirements of the food industry.
They contain no diacetyl, paraben or ambrox.
MyGeeko e-liquids are usable with all makes and models of e-cigarettes, cigars, electronic pipes and all personal vaporizers available on the market.
For safe storage, keep your myGeeko e-liquid away from light and preferably in a dry place at an ambient temperature of approximately 20 ° C.
Beginner:
What dose of nicotine should I choose for my e-liquid?
The dosage to choose depends on your cigarette consumption and your nicotine addiction.
12 mg for strong dependencies
6 mg for medium dependencies
3 mg for light addictions
0 mg if you have no addiction to nicotine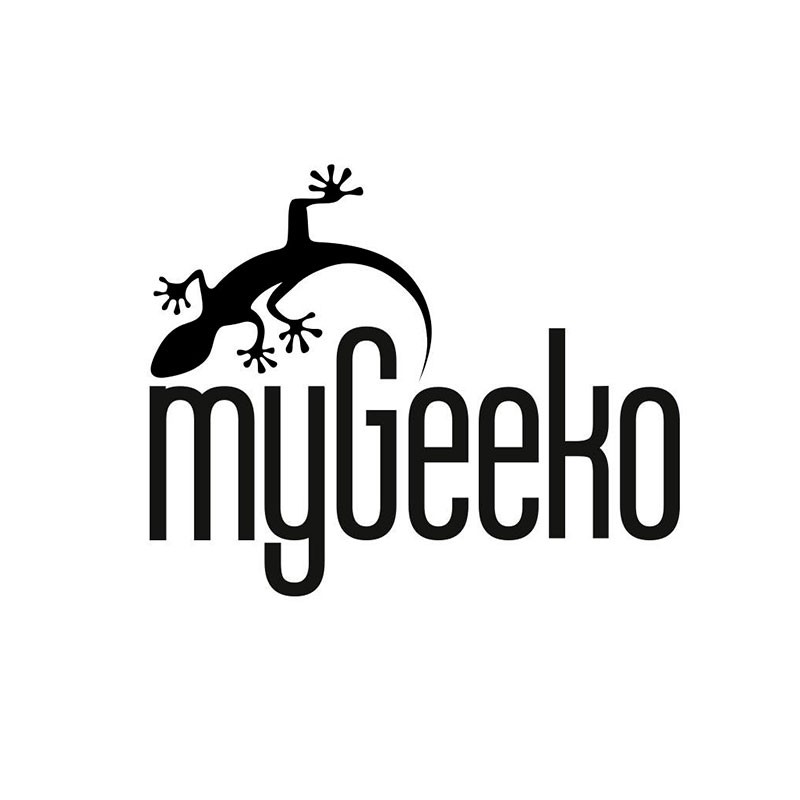 Data sheet
Vegetal Glycerine

50%

Nicotine

0mg

Capacity

50 ml

Bottle

plastic

Plug

Childproof

Propylen Glycol

50%
Très bien
Très bien
Bien
Bien
Rapide !
Arrivé très vite merci !
Différent
Différents des autres goûts tabac blond, ça change
Classique
Un grand classique de myGeeko
Parfait
06/10/2021
Jeffke de latoure
Simple et efficace, je recommande vivement!
Très bon
Très bon j'aime beaucoup
Bon
Bon
On aime
J'en suis très content et mon compagnon aussi
Comme d'habitude
Mon all day depuis des années, mes nouvelles marlboro lol
Super
Super en 50ml en plus c'est moins cher
Bon
Très bon goût tabac !
Customers who bought this product also bought: