Samsung 18650 25R 2500mAh 35A
SAMSUNG INR 18650-25R battery of 2500mAh for your mechanical mods in ultra low resistance. Large discharge capacity, up to 35A pulse.
Made by Samsung.
Sold by 1
Hurry up! Only
318
item(s) left in Stock!
The prices displayed include VAT and various taxes, for countries of the European Union. You will not pay any taxes or additional costs when receiving your order. Countries outside the European Union will have to pay the taxes and VAT of their country, upon receipt of their order.
Real time:
1
Visitor right now
Customers who bought this product also bought: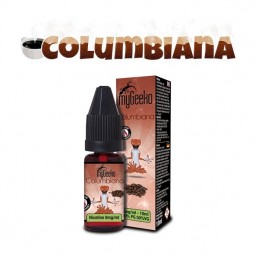 The Columbiana, is a noble coffee taste, with a wild taste...

Base 1L, in 6mg of nicotine. Available in: 50PG/50VG...

Black Geeko is an e-liquid with strong brown tobacco flavors....

Apple Juice is an e-liquid with apple juice flavors. The...

Strawberry candy You hesitate between a fruity taste and an...
myGeeko Kush is the very first e-liquid that used the ancient...

myGeeko Milk Shake, is a milk shake with vanilla flavor....