Discover M-Vapote: Vape, CBD, and myGeeko/Wiz Products in Villeurbanne and Lyon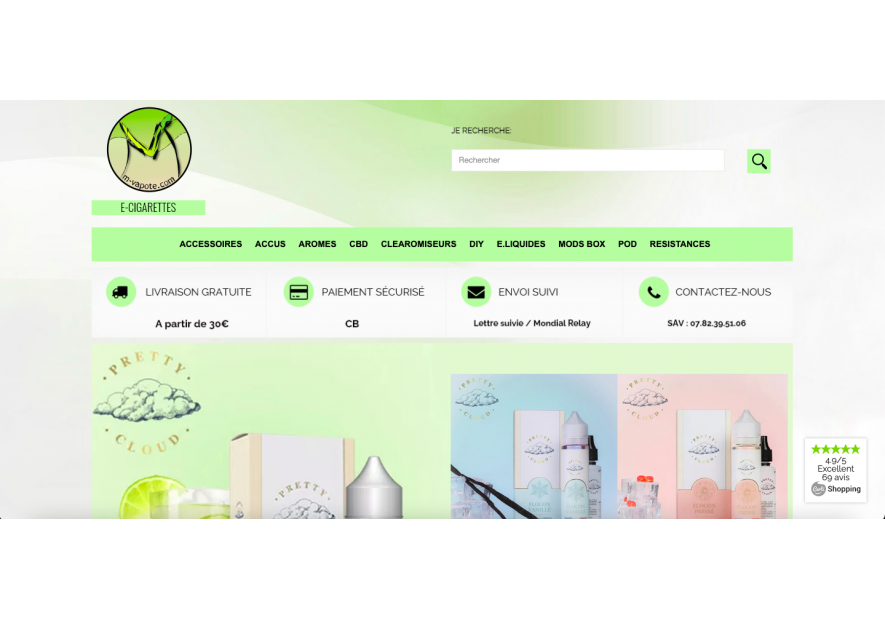 M-Vapote is a specialized store that offers a wide range of quality vape and CBD products to meet the needs of its customers.
With two stores located in Villeurbanne and Lyon, as well as a website, M-Vapote is your go-to destination for your vape and CBD product needs.
In addition to vape products, M-Vapote also offers a selection of CBD products such as flowers, e-liquids, oils, and more. They take pride in offering quality products sourced from reliable and environmentally friendly sources. You can be sure to find safe and effective products for your CBD needs.
M-Vapote is also proud to announce that they now offer myGeeko/Wiz products in their stores and on their website. The myGeeko and Wiz products are recognized for their innovation and quality, and M-Vapote is thrilled to have them as part of their offering.
To learn more about M-Vapote and discover their full range of products, visit their website and feel free to visit one of their stores in Villeurbanne or Lyon. You can also follow them on their Facebook page to stay informed of the latest news and promotions.
Don't miss the opportunity to discover M-Vapote, your trusted source for vape, CBD, and myGeeko/Wiz products in Villeurbanne and Lyon!