Discovery of the new Endura T22 Pro!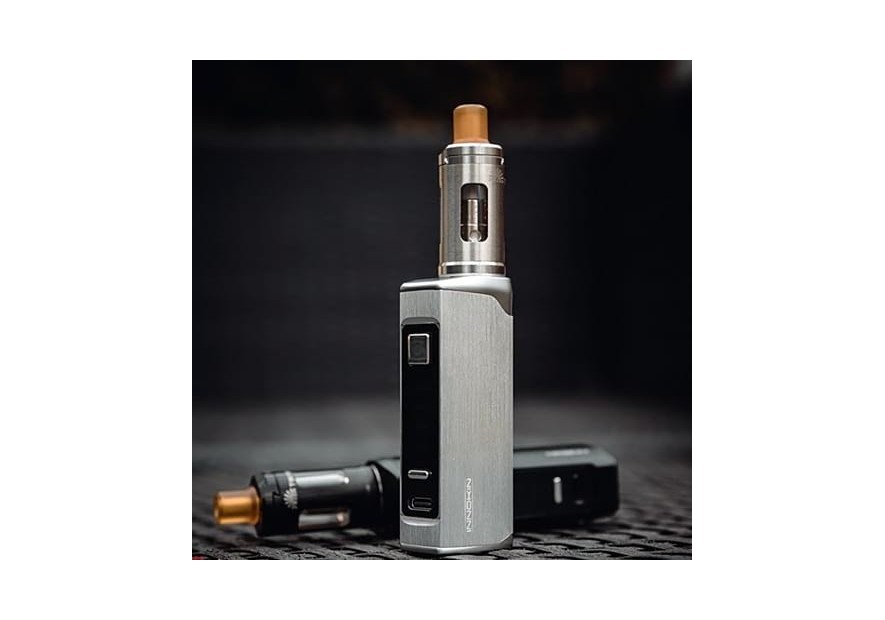 It's been some time since we tried a new model on the blog so here is the review of the new Endura T22 Pro from Innokin!
Let's start with its design, which reminds us of the days of boxes with large capacity batteries and that's good, it's been a while since we waited for a new model in this product line. With its built-in 3000mAh battery, rest assured you will finally last a full day without worrying about autonomy, plus an integrated battery with a higher charging speed especially thanks to the new USB type C port proudly displayed by the new Endura T22 Pro. To turn the box on or off, all you need to do is use the ON / OFF switch on the underside of the box, a simple system that is lacking on new boxes and which offers even more security to the user, speaking of the below the box we can also see 4 rubber pads placed at the four corners of the base simply to protect the box and in addition to avoid the noise of the aluminum box which hits the table each time it is put down. These small details already show that this box was designed by a vaper for vapers.
As for the different power levels, once again, they have been thought out to develop the perfect power that each vaper needs throughout the day, you then find 4 different levels that are changed thanks to the one of the only two buttons with which the box is equipped.
And finally we come to the atomizer, the T18E Pro, a new atomizer from the Innokin range released at the same time as the box. This is a significant evolution since the last range, the filling system is simpler than ever, a little pressure and you slide the top of the atomizer to open the filling hatch. The atomizer is protected by a steel shell, a classic from Innokin which has already proven itself in terms of reliability and strength. The coils are also new, quite long, they offer a large heating surface to release the maximum aromas and offer a pleasant and fluid vape to the consumer.
In conclusion, we are very satisfied with the new model of Innokin which has not finished surprising us, if you were looking for a model that is easy to use and one of the best quality / price ratio on the market then do not hesitate any longer. Endura T22 Pro is the kit for you!