What is the CBD booster? And what are its advantages?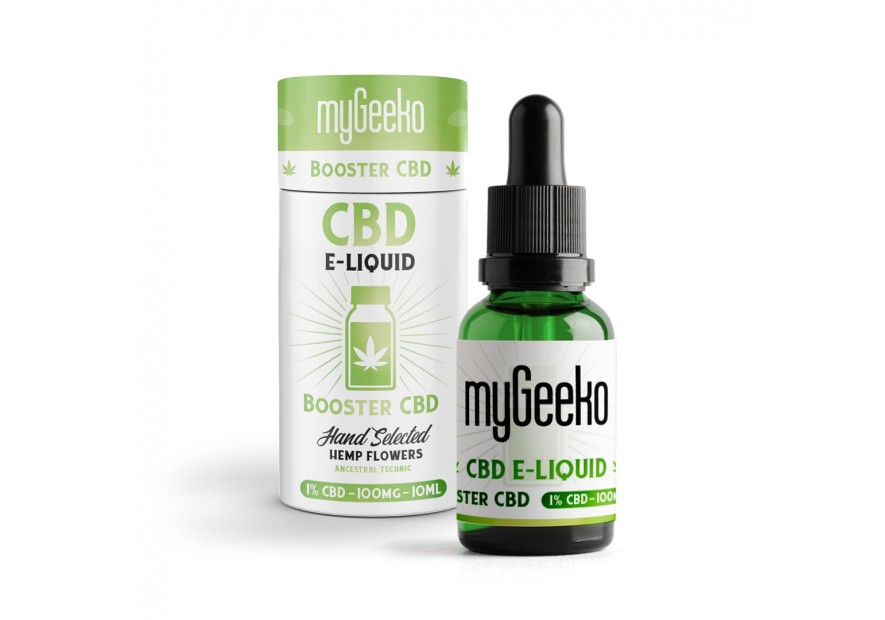 The CBD booster often has a CBD concentration of 1000mg, and it is simply used to boost your traditional e-liquids with CBD, as you could do with nicotine in the DIY.
The great thing about the booster is that it allows you to add CBD to any e-liquid. If you've been vaping the same e-liquid for years and want to try your hand at CBD, without changing your habits, then the CBD Booster is for you!
The booster is also used in DIY to allow you to add CBD to your recipe, as well as nicotine if you wish. Thanks to this booster, myGeeko offers anyone the opportunity to test CBD without disrupting their habits.
If you have any questions, feel free to comment them, I will be happy to answer them!
Thank you