Black Geeko
Black Geeko by myGeeko is an e-liquid that takes you on a journey through the flavors of slightly woody brown tobacco. This classic vape is available in a 10ml format and four different nicotine concentrations: 0mg, 3mg, 6mg, and 12mg. Black Geeko was crafted with a balanced blend of 50% PG and 50% VG for a pleasant vapor and intense flavor. Each bottle is lightly smoked to protect the e-liquid from UV rays. Try Black Geeko now, a must for all tobacco enthusiasts.
Hurry up! Only
493
item(s) left in Stock!
The prices displayed include VAT and various taxes, for countries of the European Union. You will not pay any taxes or additional costs when receiving your order. Countries outside the European Union will have to pay the taxes and VAT of their country, upon receipt of their order.
Real time:
1
Visitor right now
myGeeko E-juice - Black Geeko
The "Black Geeko" e-liquid is the perfect solution for fans of slightly woody brown tobacco. Carefully crafted by the French brand myGeeko, this e-liquid offers a rich and complex flavor that will delight even the most demanding vapers.
Flavor:
"Black Geeko" is an e-liquid with a flavor of brown tobacco, enhanced by a subtle touch of wood. The flavor is mild and slightly sweet, making it perfect for daily use without ever getting tired of it.
Bottle:
"Black Geeko" e-liquid is packaged in a slightly smoked 10ml bottle to protect the liquid from sunlight and heat. The cap is equipped with a dropper for convenient and spill-free use.
Composition:
"Black Geeko" is made from a balanced composition of 50% propylene glycol (PG) and 50% vegetable glycerin (VG) for dense vapor and optimal flavor. This e-liquid is available in 4 different nicotine strengths: 0mg, 3mg, 6mg, and 12mg.
myGeeko:
myGeeko is a recognized brand for the quality of its products. All myGeeko e-liquids are manufactured to strict quality standards, for uncompromising vaping.
Summary of Characteristics:
Flavor of slightly woody brown tobacco
10ml slightly smoked bottle with dropper cap
Composition: 50% PG, 50% VG
Available in 4 nicotine strengths: 0mg, 3mg, 6mg, 12mg
Manufactured by myGeeko
Do not hesitate to try the "Black Geeko" e-liquid for a unique and delicious vaping experience.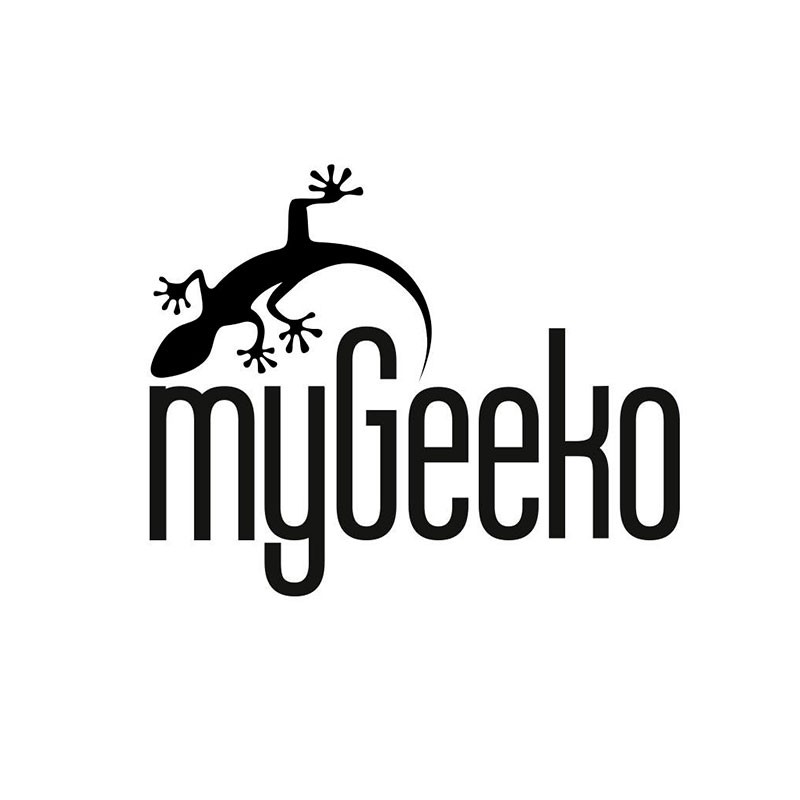 Data sheet
Vegetal Glycerine

50%

Nicotine

0 mg/ml, 5 mg/ml, 10 mg/ml, 15 mg/ml

Capacity

10 ml

Bottle

plastic

Plug

Childproof

Propylen Glycol

50%
Good
I switch between this one and the Americano, both are good
Perfect
Perfect for MTL vapes
Satisfied
Very good, i'm satisfied
Good vape juice
Definilty a good tobacco vape juice
Nice
Nice tobacco flavor
Smooth
Smooth
Best
The only e-liquid I can vape
Perfect for me
Perfect for me !
Good
Good
First time
First time i try a tobacco taste that actually taste like tobacco
Very Good
Very good
Real
Realistic tobacco taste
Better
Better then the sweat one
Good flavor
Good toasted tobacco flavor
Very nice
Taste like a british tobacco, very nice
You might also like
The myGeeko CBD Booster allows you to prepare custom e-liquids...
An unprecedented experience! The Wiz Hybrid Vaporizer is a...
Customers who bought this product also bought:
4 other products in the same category: